NYC's Choice for Advanced Rhinoplasty
Are you interested in rhinoplasty? Trust your care to an expert surgeon who operates in a safe, state-of-the-art, private facility.
Men and women from New York City regularly travel to Darien, CT, to consult with Dr. Fredric Newman, one of America's top plastic surgeons.
Now, you don't even have to leave your home to meet with
Dr. Newman. Contact us today to schedule a virtual consultation...
Artistic, Natural-Looking Results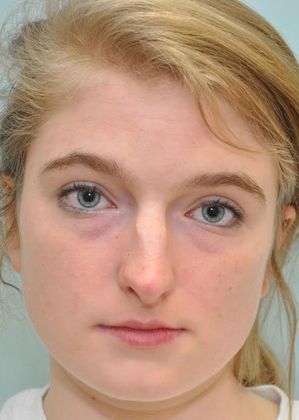 Before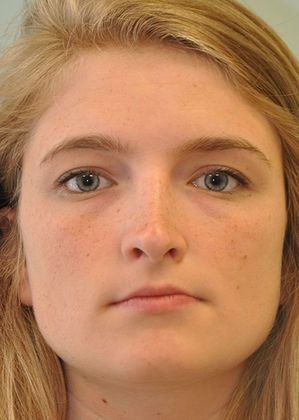 After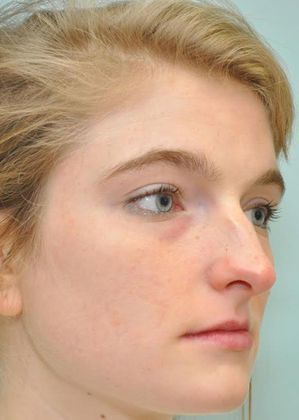 Before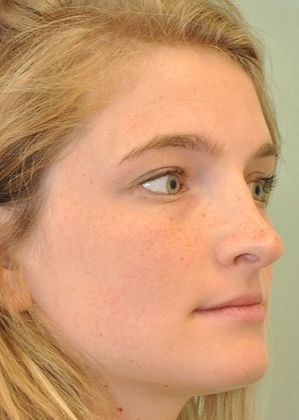 After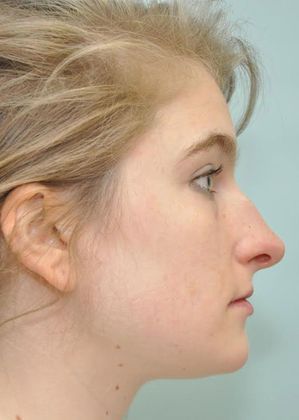 Before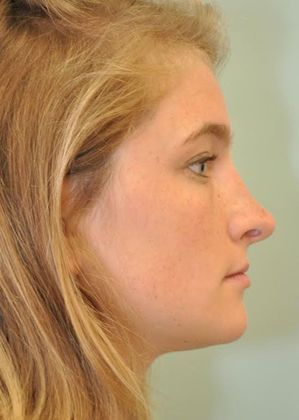 After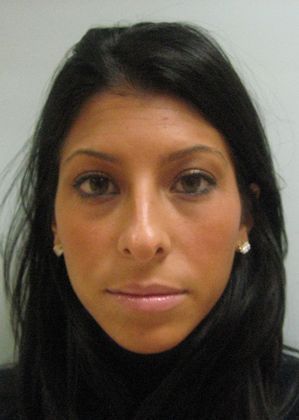 Before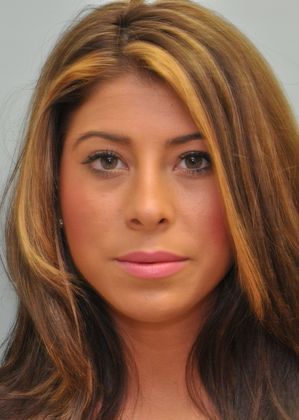 After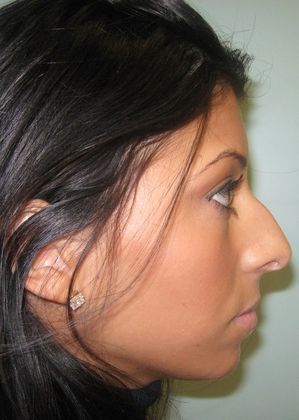 Before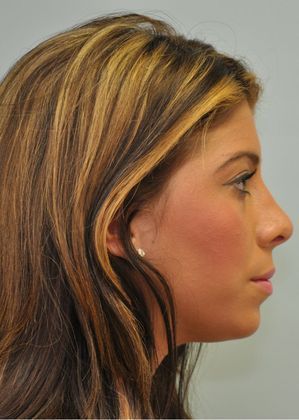 After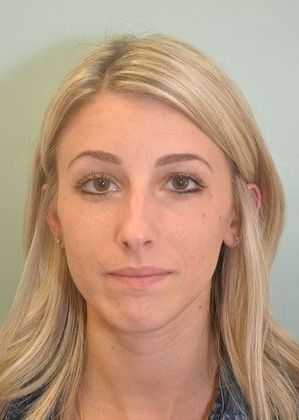 Before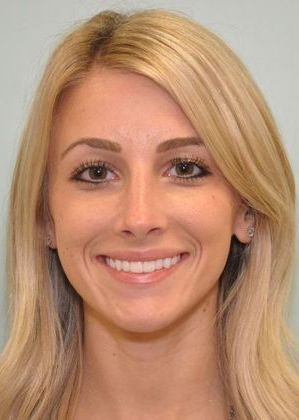 After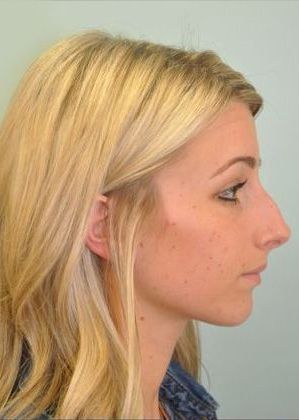 Before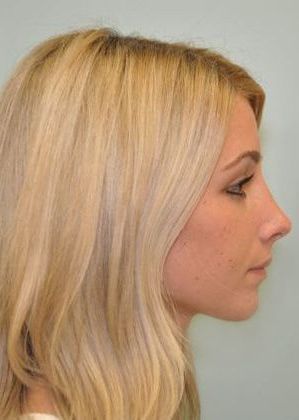 After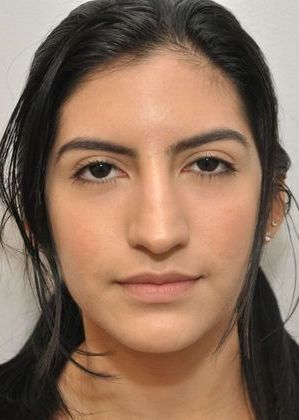 Before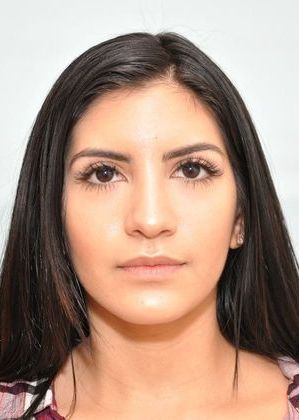 After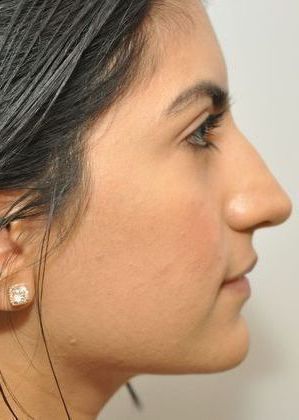 Before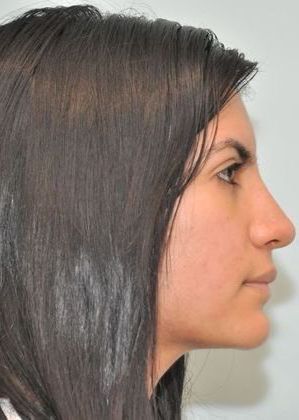 After
Do You Live in Manhattan?
Dr. Newman Is Just a Short Commute Away
More and more men and women from Manhattan are taking the short trip up to Darien, CT, to experience private, confidential, individualized care that you just can't find in the city. Patients travel from all over the world to see Dr. Newman for advanced rhinoplasty, revision rhinoplasty, and ethnic rhinoplasty procedures, but it's no surprise that a significant number of our patients are from greater New York City. If you live in Manhattan and you're looking for the very best rhinoplasty surgeon available, we'd love to meet you.
See for yourself
What New Yorkers have to say about Dr. Fredric Newman...
"Excellent surgeon. I was reluctant to have surgery in CT... till I met Dr. Newman... The whole experience was easy, almost painless and the staff top notch."
"Dr. Newman is great. He's always there to answer questions and make you feel as comfortable as possible. All the nurses are also extremely nice and knowledgeable."
"Dr Newman and his staff provided a life changing experience for me. Hes a master at his craft and I couldn't be happier with the results. I highly recommend!"
A LEADING VOICE
IN PLASTIC SURGERY
Request Your Free Virtual Consultation
Meeting with our acclaimed facial plastic surgeon is easier than ever. You don't even have to leave NYC to begin your rhinoplasty journey. Fill out the form below to request a free virtual consultation via Zoom®, Skype®, or your preferred video conferencing method.
I had a rhinoplasty procedure done by Dr. Newman over 6 weeks ago. He did a wonderful job! I had been thinking about having a rhinoplasty for many years, but had been very nervous about it. After consulting several doctors in NYC where I reside, I decided to go with Dr. Newman. He explained to me in details the recovery process and put me at ease by answering all the questions I had. The clinic is very clean and the staff is caring and professional.
I was amazed how smooth the whole process went with minimum pain and wonderful results. I would definitely recommend Dr. Newman to anyone who is trying to find the right doctor for a rhinoplasty.
View More Google Reviews
When I was 18, my nose was shattered in an unfortunate skateboarding accident. I researched and met with numerous doctors and none of them made me feel confident that I would get my natural looking nose back. Dr. Newman was unlike any other surgeon I had ever met. He was so knowledgeable and professional and explained to me step by step what he would be able to do. He has a state of the art surgical center in his office and his whole team works with you from start to finish. Surgery and recovery were quick and my nose came out looking amazing! The surgery truly gave me my life and my confidence back. Two of my family members have since had surgery with Dr. Newman all with fantastic results. I highly recommend you taking a consultation and seeing the difference for yourself!
View More Google Reviews
"My Nose Fits My Face Perfectly"
Discover the Newman Nose
Advanced Rhinoplasty near NYC
Even after more than 35 years of practice,
Dr. Newman
remains at the forefront of innovation in rhinoplasty procedures. His minimally invasive approach to closed rhinoplasty has been nicknamed "the Newman Nose" and is now emulated by rhinoplasty surgeons all over the country. What makes this technique such a revelation?
Closed Rhinoplasty vs. Open Rhinoplasty
The traditional approach to nose surgery, known as "open rhinoplasty," involves making incisions on the outside of the nose, usually between the nostrils. This can result in visible scarring. Dr. Newman can perform a
closed rhinoplasty
in almost all cases. With this approach, Dr. Newman makes incisions inside the nose, so no scarring is visible.
Ultrasonic and Piezoelectric Technology
Most rhinoplasty surgeries require the removal or modification of nasal bone and cartilage. Many plastic surgeons use tiny hammers and chisels to reshape the nose, which can result in serious bruising and unintended damage. Instead of these crude instruments, Dr. Newman uses piezoelectric inserts. These highly precise tools utilize ultrasonic technology to precisely modify bone and cartilage with minimal impact on surrounding soft tissues. This equipment allows Dr. Newman to achieve your cosmetic goals without excessive bruising or unnecessary risk.
Revision Rhinoplasty
Patients from Manhattan and greater NYC regularly contact Dr. Newman with questions about revision rhinoplasty. In fact, about half of Dr. Newman's rhinoplasty surgeries are revisions. If you're unhappy with a "nose job" you received from another surgeon, Dr. Newman can take a look at your nose and develop a plan to fix that surgeon's mistakes.
"Everyone is extremely nice, the nurses are very considerate and make you feel comfortable the whole time, my results are exactly what I asked for and I'm very happy!!"
"I absolutely love my new nose. I was extremely nervous, but my results are more than I could've ever wish for. I'm beyond satisfied with my rhinoplasty experience. And Christina is such a doll to work with! "
"I had the best experience getting my surgery done with Dr. Newman! He is kind, attentive, and very professional."
Advanced Rhinoplasty Step-by-Step
Dr. Newman performs rhinoplasty as an outpatient procedure at our private, accredited, state-of-the-art surgery center in Darien, CT.
Hear from a
Rhinoplasty Patient
"I could not have been more happy with my experience with Dr. Newman, Christina and Amy! I am one week out of my Rhinoplasty, septoplasty and turbinate reduction and I am already so happy with my results!"

5-Star Google Review
Take the First Step
Request Your Free Virtual Consultation
Virtual consultations allow you to meet with Dr. Newman and our patient-care coordinator, Christina Dwyer, from the comfort of your own home. You won't have to leave NYC until you feel comfortable with Dr. Newman, his elite team, and all of your minimally invasive rhinoplasty options.
During an informal, stress-free video consultation, Dr. Newman can answer all your questions about rhinoplasty cost, candidacy, and risks. Once you decide our team is right for you, we can add you to our rhinoplasty waitlist. Patients on the waitlist only have to visit our Darien office for their pre-surgical appointment and their actual surgery.
It's never been easier to consult with one of America's most respected facial plastic surgeons. Contact Christina today to arrange your virtual consultation. You can send her a message online or give her a call.
Ethnic Rhinoplasty
Enhance Your Natural Beauty
NYC is one of the most diverse areas in the world, but that doesn't stop many rhinoplasty surgeons in the city from giving all their patients the same Western European nose. Dr. Newman, on the other hand, has an appreciation and respect for each patient's unique natural beauty, which has made him one of the region's most trusted surgeons for ethnic rhinoplasty.
Dr. Newman takes an individualized approach to every surgery he performs, tailoring and customizing his methods to create results that complement his patients' facial features. If you want to look like the best possible version of yourself, Dr. Newman is the plastic surgeon you deserve.
Committed to Communication
Dr. Newman and his team want patients to feel valued and supported throughout their rhinoplasty experience. From your initial consultation to the end of your recovery period, we will be available by phone or email at all times of the day to answer your questions and address your concerns.
When you do visit our private surgical center in Darien, CT, you will never feel rushed or neglected. Dr. Newman will take all the time that is necessary to make you feel comfortable and build a friendly relationship. After your surgery, he will closely monitor your recovery process to make sure that you achieve the best results possible.
How Much Does Rhinoplasty Cost?
Rhinoplasty with Dr. Newman typically costs between $10,000 and $15,000. Many patients from NYC take advantage of our 12-month, interest-free, no-fee financing plans. If you are undergoing rhinoplasty for functional reasons, your health insurance may contribute towards the cost of your surgery.
Consistently Rated 5 Stars
"I did my research for months before selecting Dr. Newman as my rhinoplasty surgeon. At first I was quite nervous but after meeting with him and the team I was immediately put at ease. In the consultation, the whole process was explained in detail and Dr. Newman took his time to address any questions I had. It's just one week after my surgery and I am so happy with my results."

5-Star Google Review